MIT scientist Fabio Duarte conducted a graduate course on Urban Science at IME-USP.
The course was based on recent literature on Urban Science, AI, and Autonomous Vehicles published in the Nature and Science journals.
The contents were highly interdisciplinary and attracted 35 graduate students from Computer Science, Architecture, Urban Planning, Engineering, Physics, and Social Sciences. Staff members from the City of São Paulo, IPT, and SERPRO, the Brazilian Public IT Company, also participated.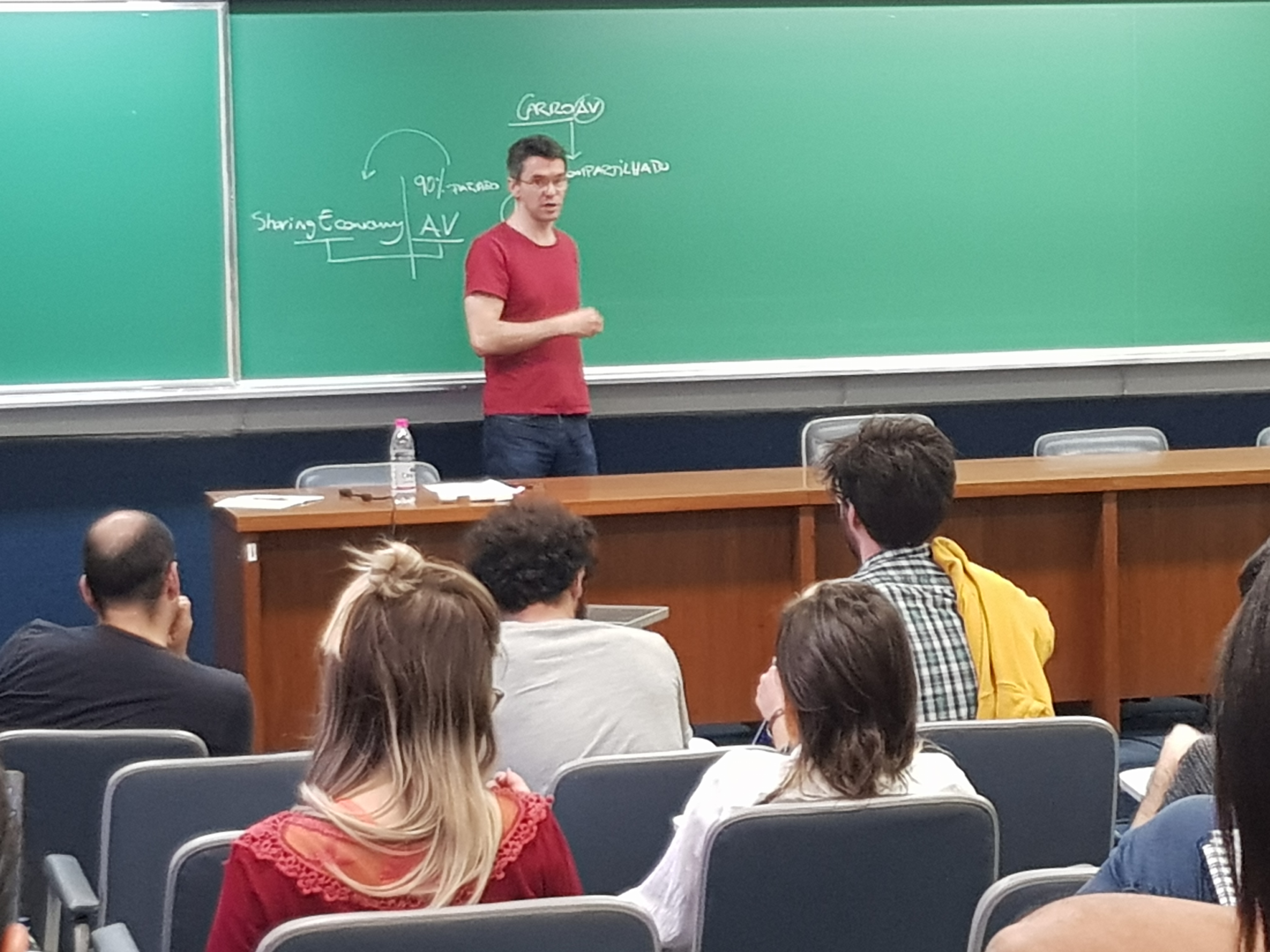 Short-bio: Fábio Duarte is a Research Scientist at MIT Senseable City Lab, a professor at PUCPR, Brazil. Fábio is interested in how can we use technologies to reimagine our cities. At MIT Senseable City Lab, he manages several projects — from deploying small robots into the sewage to building a fleet of autonomous boats to Amsterdam. Fábio is the author of Unplugging the City (Routledge, 2018).