Robson Aleixo, Fabio Kon, Rudi Rocha, Marcela Camargo, and Raphael De Camargo, authors of the paper "Predicting Dengue Outbreaks with Explainable Machine Learning", awarded the Best Paper in International Workshop on Artificial Intelligence for Health – AI4Health – wich occurs in May 2022.
The workshop happened in conjunction with the 22nd IEEE/ACM International Symposium on Cluster, Cloud and Internet Computing – CCGrid 2022 – and aimed at bringing together researchers from academia, industry, government, and medical centers to present state of the art and discuss the latest advances in the emerging area of the use of Artificial Intelligence and Soft Computing techniques, be they black boxes or explanation-based, to signals, images, and data in the fields of medicine, healthcare, and wellbeing.
The topics of interest included Knowledge Management of Health Data, Decision Support Systems for Healthcare and Wellbeing, Information and networking security in healthcare, and much more.
It was about 16 submissions and only 9 of them invited the authors of the papers to make a short presentation about the research realized, which the article mentioned won the Best Paper award.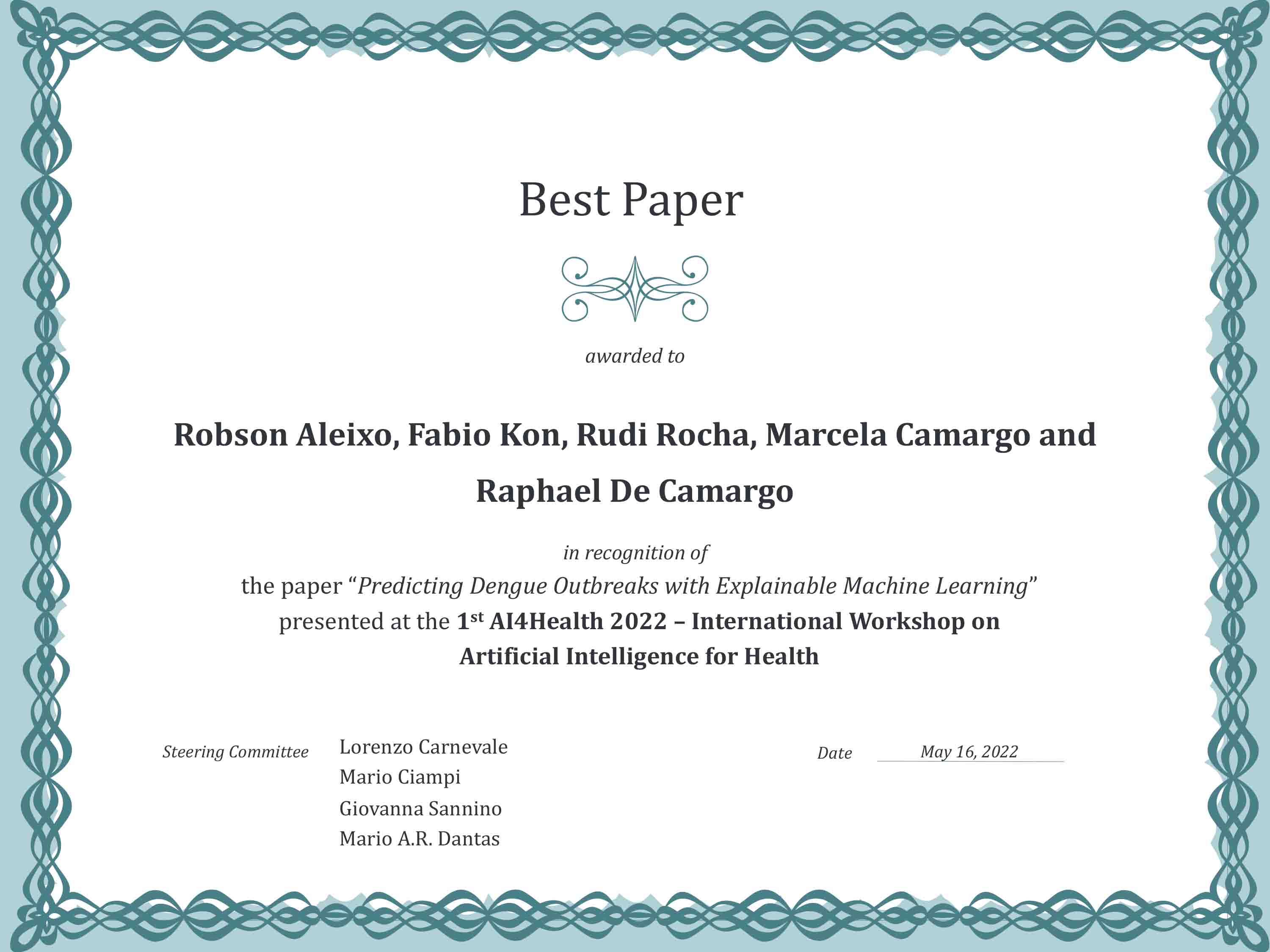 Click here to see the paper.